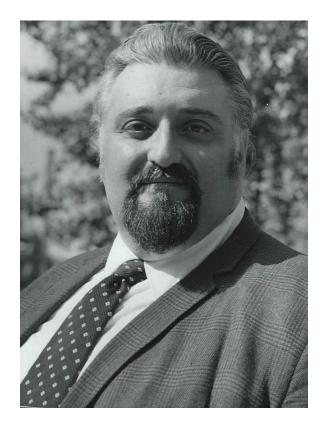 Dr. Peter A. LaManna
Dr. Peter A. LaManna (1931-1990)
Choirmaster
Philly.com, January 19 1990

Dr. Peter A. LaManna, director of liturgical music for the Archdiocese of Philadelphia and director of music and choirmaster of the Cathedral-Basilica of Ss. Peter and Paul, died Tuesday, 16 Jan 1990. He was 59 and lived in University City, Philadelphia PA.

LaManna, who was known in international music circles, also was chairman of the Fine Arts Department and director of music at St. Charles Borromeo Seminary in Overbrook.

Choirs under his direction have sung for Pope Paul VI, Pope John Paul II, former Presidents Lyndon Johnson and Gerald Ford, the royal family of Monaco, and members of the College of Cardinals.

In June 1977, LaManna's Collegiate Choir was the first American church choir to be invited to sing at canonization ceremonies at St. Peter's Basilica in Rome for St. John Neumann.

In 1974, that choir toured six countries of Europe, highlighted by a performance for Pope Paul VI before 12,000 people. The pope reportedly deemed the performance "Ottimo," or "the best."

In 1976, LaManna was director of music for the 41nd International Eucharistic Congress, held in Philadelphia, and was director of its 1,000- voice Congress Choir and Orchestra. During the visit of Pope John Paul II to Philadelphia in October 1979, LaManna served as director of music and choirmaster for the occasion.

When he came to the Cathedral-Basilica in 1968, LaManna already had impressive credentials. Born in Reading, he was organist of St. Anthony's Church there at the age of 16.

He received a bachelor's degree in education from Temple University and his master's and doctorate in music from the Philadelphia Conservatory, now the University of the Arts.

LaManna had studied privately with Elaine Brown, Julius Herford and Nadia Boulanger. From 1954 to 1956 he went on a world tour as a tenor soloist with the Trapp Family Singers. In 1961 he was named director of the men and boys' choir at St. Francis de Sales Church. In 1969 he formed an Archdiocesan boys' choir.

La Manna sang the role of Evangelist in the world premiere of Alberto Ginastera's "Turbae" in 1975, with the Philadelphia Orchestra and the Mendelssohn Club of Philadelphia.

It was in his role as a singer that Mary McFadden knew him best. At many of the funerals for priests, McFadden, an organist, would accompany LaManna.

"He was a very warm, forgiving, loving person," she said. "He was gentle and would never hurt your feelings in any way. It is a terrible loss to the musical community of the Archdiocese."

But if he was patient and indulgent on a personal level, he could be forceful and critical when speaking of the overall quality of music in the church.

In a December 1975 interview with Inquirer reporter Samuel L. Singer, LaManna said one of the topics he wanted to be addressed at the Eucharistic Congress was music in the church.

"The level of Catholic Church music is appalling, not only in Philadelphia but in the rest of the country and around the world," he said. "The Philadelphia Archdiocese has, perhaps, a dozen church choirs and organists worthy of the name."

LaManna pointed out, though, that the poor quality of church music was being deplored as early as 1903 by Pope Pius X, who issued a directive urging music of good quality. Subsequent popes also issued directives that were largely unheeded, LaManna said.

Two months before that interview, in October 1975, Cardinal John Krol, then archbishop of Philadelphia, appointed LaManna chairman of the Archdiocesan Commission on Sacred Music. He was the first layman to chair such a commission.

In 1977 he formed the 200-voice Philadelphia Archdiocesan Choir. It made its debut in April 1978 when it joined the 50-member Collegiate Choir. It was an outgrowth of the choir LaManna had formed for the Eucharistic Congress.

"He was highly regarded by many of his colleagues," said Harry Bambrick, administrative assistant and librarian for the choir. "He really loved conducting."

For many years, LaManna had suffered health problems associated with diabetes.

Among the honors that LaManna received was the Silver Medal of the Couree of the French Academy in Paris "in recognition of his contributions to the world of music." The award, which he received in May 1976, is similar to a professor being awarded a chair at an American university.

Also in 1976 he was knighted in the Order of St. Gregory the Great by Pope Paul VI.

LaManna had standing invitations from colleges and universities in the United States and Europe to lecture on Gregorian Chant and Renaissance Music.

He had been a member of the board of directors of the Philadelphia Chapter of the Church Music Association of America and secretary-treasurer of the National Association of Catholic Cathedral Choirmasters and Organists.

He had no immediate survivors.

Mass of Christian Burial will be celebrated at 7 p.m. Sunday at the Cathedral-Basilica, 18th Street and the Parkway. There will be no calling hours. Burial will be in Gethsemane Cemetery in Reading.